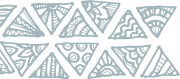 Together, we can move mountains!
The Moving Mountains Summit will leverage the synergistic power of western science, local and Indigenous knowledge, business, policy and advocacy to address mountain environmental and community sustainability in the face of rapid climate change. Join us September 23-25,  2022 at the Rocky Mountain Institute Innovation Center AND online (hybrid) to:
Connect, partner and share innovations with mountain stakeholders
Create a road map for a climate-safe and sustainable future
Join an expanding movement of mountain change agents
Explore solutions for agriculture, tourism and energy sectors
Take action with mountain stakeholders from around the world
Collaborate with scientists, locals, entrepreneurs, advocates and decision makers to create a shared vision for mountain environmental and community sustainability. Activities at the Moving Mountains Summit include:
Dynamic discussions and hands-on working groups
In-depth learning: activism and social change, carbon management, microenterprise, and more
Mountain Marketplace, showcasing new research, innovations and products
TED Talks from Scientists Working on the Edge
Film screenings and discussions about climate change and solutions for mountain communities
Hike in the Maroon Bells wilderness
Evening of mountain-inspired music and celebration
Mark your calendar for September 23-25, 2022
Collaborate for a climate-safe, sustainable future
Mountains are iconic systems that give rise to all the major rivers of the world and provide great wealth in resources that benefit humanity. Yet mountain ecosystems and peoples are the sentinels of climate change, among the first to face the extreme climate changes occurring in high elevation environments. Despite their vulnerability, mountain peoples are resilient and, in some instances, have already begun to apply innovations to adapting to climate change. Mountain peoples and stakeholders are thus poised to come together to address the climate crisis and be on the leading edge of transformation towards sustainability.
The Moving Mountains Summit will build and strengthen enduring links between key players in mountains. Together, we'll address mountain environmental and community sustainability in the face of rapid climate change. We'll explore how people, policy, and science can work together to raise the alarm about climate change for mountains. We'll build resilience in the face of rapid climate change, and catalyze systemic change toward a climate-safe future that supports sustainable mountain environments and livelihoods.
Key Questions
How can stakeholders serve as change agents for sustainability and climate-safe futures as they build local livelihoods and economies?
What types of partnerships and practices are needed to enhance stakeholders' resilience to climate change, environmental stewardship and role as innovators and change agents?
How can we scale the impacts of successful initiatives to maximize collective impact in this era of climate crisis?
Key Values
Integrate local/indigenous knowledge and representation
Create power through diverse partnerships
Generate sustainability initiatives that benefit mountain communities
Act now due to the urgency of the climate crisis
Key Outcomes
Create a shared vision and road map, with assessment metrics and strategies
Establish a timeline for collective impact in the face of rapid change
Facilitate new partnerships for collaborative research, impact and enterprise
Generate content for media outreach and a peer-reviewed publication