Achieve
NEW
HEIGHTS
Enroll in courses and discover teaching resources that explore complex mountain issues, from geology and biodiversity to environmental and social issues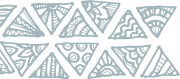 COMMUNITY EDUCATION RESOURCES
Mountain Education Opportunities
Sustainable Development Goals Conference
The 2nd International Virtual Conference of the YEAH  is a step
toward YEAH's mission. We invite individuals from various research and academic backgrounds to share their research and knowledge of the 17 Sustainable Development Goals from any disciplinary lens. We promise to provide you a supportive and encouraging environment with like-minded individuals and academics from all over the world. You can choose to present a short talk, E-Poster, press conference or another type of presentation.
Mountains 101 (online course via Coursera)
Mountains 101­­ is a broad and integrated overview of the mountain world. This 12-lesson course covers an interdisciplinary field of study focusing on the physical, biological, and human dimensions of mountain places in Alberta, Canada, and around the world. Specifically, we'll study the geological origins of mountains, how they're built-up and worn-down over time; we'll learn about their importance for biodiversity and water cycles, globally and locally; we'll explore their cultural significance to societies around the globe, and how that relationship has evolved over time; and we'll learn how mountains are used, how they're protected, and how today they're experiencing rapid change in a warming climate.
Sustainable Mountain Development MSc (online)
From the website: If you want to make a real difference towards the sustainability of mountain regions, this postgraduate course in Sustainable Mountain Development is for you. It has global recognition as a key activity of the UNESCO Chair in Sustainable Mountain Development.
IPROMO, Mountain Partnership, Italy
The IPROMO programme offers annual 2-week courses on the sustainable management of mountain areas and is organized by the Mountain Partnership Secretariat of the Food and Agriculture Organization of the United Nations (FAO) with the University of Turin and the University of Tuscia.
The training programme was created in 2006 at the request of several Mountain Partnership members who had identified the lack of mountain related capacity development programmes as a concrete obstacle to the sustainable development of mountains around the world.
Earth Day E-Conference for Students and Others
Event Summary:
Join us for a virtual conference on EarthDay (April 22) organized by Colorado State University and Boston University (USA), University of Derby (UK) La Molina University (Peru), and Monash University (Australia) and other institutions. We all teach students who were planning to engage in workshops and conferences this spring that were canceled; this event grew out of a desire to find a place for students to present and interact.
This event will take place on April 22 (Earth Day) from 12-3:30 pm MDT.  There will be a plenary session from 12-1 pm with the theme of "What's Next?"  followed by student e-poster presentations from 1:00 pm to 3:30 pm MDT.  Student presentations are 7 minutes long.
Submit Abstract and Register (note, you need to both register and submit an abstract if you want to speak or just register if you want to join).
Participation is FREE!
Rocky Mountain Science and Sustainability Network
Check out this experience for undergraduates at the CSU Mountain Campus and at Yellowstone National Park. Applications are due March 14!
View this course
Student Mountain-Related Products
Undergraduate Colorado State University Student Project
Opinions of Climate Change in Mountainous versus Non-Mountainous Counties in the US
View Storymap (visual story, data, information)
View Online Presentation (YouTube)
Mountain Books for Kids
Let us know about any upcoming educational opportunities or curriculum you want to share with the Mountain Sentinels network.