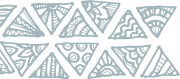 MOUNTAIN SENTINELS VIRTUAL COFFEE
This month's Virtual Coffee
  Subject:
 Building Back Better in the Mountains: Experiences of marginalization in mountains - How can efforts of decolonization and reconciling knowledges advance mountain futures?
  Date:
 Friday, October 23, 9:00 am MDT (15:00 UTC)
  Call in:
 Information provided after registration
We hope that Virtual Coffee provides a meeting space for reflection and conversation around mountain sustainability issues. Each Virtual Coffee session will focus on a specific topic and we welcome different peoples' experiences and knowledge input. We hope these conversations will catalyze partnerships, projects, outputs, deeper understanding, and action.
After registering, you will receive a confirmation email containing information about joining the webinar.
Virtual Coffee Archive
 Newsletter & Communications Signup