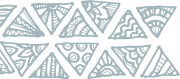 Our 2020-2021 fellows are mountain stakeholders, scientists, activists, and educators. This cohort of 17 spans over 9 countries with diverse projects. However, they are all united with a passion for protecting their mountain communities.
Meet the Fellows

Siya Aggrey
Country: Uganda
 Vocation: Student, Researcher, Development Practitioner
 Group Affiliation: Stellenbosch University; Sebei Community, Kween District, Uganda, Mt. Elgon 
Area where the fellow's project will be applied: Kween District, Uganda, (Mt. Elgon)
Project Title: "Enhancing Access to Healthcare Information through Radio Talk Shows and Enhanced Student Training"
Project Description: Facing economic downturn as a result of quarantine measures and an already limited access to healthcare information prior to the COVID-19 era, this project aims to establish a local radio talk show to cover important health-related topics. Additionally, electric power will be extended to a secondary school where health training will be given to local students. It is hoped that the extended electricity will complement the dissemination of health- related information through use of equipment like projectors and computers.
Personal Bio: Siya Aggrey is an ecohealth specialist. His interests fall at the interface of conservation biology, Eco/One Health, and human ecology. As a consequence, his work is highly inter-disciplinary and involves collaboration with a wide array of colleagues from pathologists, ecologists to economists. He is striving to gain additional skills (especially in quantitative data management) to enhance his career development. Siya has a strong commitment to using science for influencing both policy and conservation-action.

Shahina Aqdodova
Country: Tajikistan
Vocation: Undergraduate Student
Group Affiliation: University of Central Asia
Area where the fellow's project will be applied: Bartang Valley, Tajikistan, (The Pamirs)
Project Title: "Revitalizing Traditional Ecological Knowledge of the Bartang Valley, Tajikistan"
Project Description: In the remote mountain communities of the Bartang Valley, a lack of access to modern healthcare and a rapidly disappearing knowledge of traditional healing practices is further highlighted in the context of COVID-19. This project aims to collaborate with several local communities in documenting knowledge of medicinal plants through interviews which will be used to create a plant guidebook and short documentary film for the preservation of traditional ecological knowledge.
Personal Bio: Shahina is a junior student of Earth and Environmental Studies at the University of Central Asia. She is living in the Pamir region, and from her childhood she learned different aspects of nature conservation. Shahina is committed to the sustainable development of mountain communities and the preservation of natural resources in Central Asia. Recently, together with her teammates, she was awarded the Conservation Leadership Program grant to work on the reduction of human-wildlife conflicts in GBAO, Tajikistan. She is also highly passionate about photography and videography. With the support of the Mountain Sentinels Fellowship Program, she wants to release a couple of short documentaries that will contribute to the preservation of the traditional ecological knowledge of medicinal plants in the Bartang Valley.
Apply
Fellowship applications for 2021-22 will be available in the fall of 2021.
2020-2021 Call for applications below: