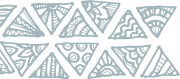 Middle and High School Resources
Mountain Sentinels is devoted to providing educational resources to students and teachers alike. On this page, you will find story maps built around mountain ranges worldwide, as well as teacher guides and student workbooks. Story maps combine text, interactive maps, and multi-media content. They are helpful tools for students and include elements that aid visual learners, improve multi-cultural representation, and inspire students with motivating content. 
To access the ARCgis Storymaps, click on the mountain range using the interactive map below. You will find downloadable versions of the student and teacher guides at the bottom of the page. 
Student and Teacher Downloadable Resources